My Partners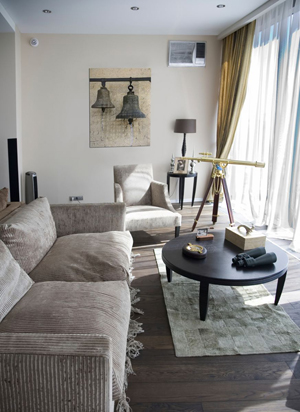 During my tenure in Real Estate, I have established valuable partnerships with companies that offer extensive resources that will enable your next move to be a truly exciting and pleasurable experience.
Dominion Lending Centres
Home Purchase Information
The purchase of a home is the largest purchase most people make during their lifetime. At Dominion Lending Centres, we want to make each and every purchaser aware of the many mortgage options available to them prior to their purchase and closing date.
Whether you are first-time buyer or an experienced buyer with excellent credit, Dominion Lending Centres has access to the very best products and rates available across Canada. Give us a call... we think you'll be pleasantly surprised!
Tracy Valko B.A., A.M.P.
Mortgage Broker Lic #M08006022
1187 Fischer-Hallman Road, 2nd Floor, Suite 627
Kitchener, Ontario, N2E 4H9
Off: 519-745-8019 ext 221 Cell: 519-722-4175
Fax: 519-745-9437
Bhatia Law Offices
Our Services
Real Estate
House Purchases

House Sales

Mortgages

Condominiums
Corporate/Commercial Law
Incorporations

Purchase/Sale of Business

Preparation/Review of Commercial Documents
Wills & Estates
Drafting of Wills

Powers of Attorneys
Arun K. Bhatia
10 Duke Street West, 2nd Floor
Kitchener, Ontario, N2H 3W4
Off: 519-749-0436 Fax: 519-745-7702
Lighthouse Inspections K-W
Professional Home Inspection Services
This is all we do. At Lighthouse all of our inspectors are committed to home inspection and your needs.

Having completed over 20,000 residential inspections, the Lighthouse team of inspectors knows homes inside and out - we assist in understanding the home, the maintenance and the priorities.
We arrange for inspections to fit your schedule

Choosing the right inspector for the job is vital. Asking the right questions can mean all the difference . Learn what to ask of your inspector - there's more to it than price.
We will commit to offer with every inspection:
Quality Service

Committed Inspectors

Team Environment, Personal Attention, Local Service

Available 7 Days a week, typically within 24 hours

10 Years in business with an exceptional reputation

Thorough process and detailed report

Complimentary follow up and unlimited telephone support

Qualified inspectors with Reports provided on site

Direct access to your inspector, every time
Ralph Schade - Certified Home Inspector
525 Highland Road West, Suite 119
Kitchener, Ontario, N2M 5P4
Bus: 519-632-5208 Toll Free: 1-866-260-5173
lighthouseinspectionskw@netflash.net
Advocate Insurance Group
»Personal Insurance
»Commercial Insurance
»Insurance Partners
Matt Schweitzer, CAIB
Registered Insurance Broker
Advocate Insurance Group
4275 King Street East-Suite 300
Deer Ridge Centre
Kitchener, Ontario
N2P 2E9
P.519-650-5565 Fax:519-650-5568
Toll Free & 24/7 Claims Service 1-888-278-7584
mjschweitzer@advocateinsurancegroup.ca
Paula White Diamond Art Gallery
Established in 1997, the Paula White Diamond Art Gallery + Design Studio is well known as a valuable resource of original fine art to both the public and design community. Recognized by industry professionals as one of Ontario's leading fine art sources, the gallery exhibits and sells work from both established and emerging artists that encompasses a broad spectrum of media, styles and prices that is rarely found in one gallery. Artist-in-residence/owner Paula White-Diamond produces original large scale oils, acrylics and mixed media works to provide a wide range of residential and corporate clients in Toronto, Boston and the greater Waterloo Region. In addition to our extensive inventory of original works on canvas, the PWD Art Gallery also offers sculpture, original works on paper, and limited and open edition prints. Our fine art consultants are dedicated to providing creative solutions to enhance private residences and corporate environments.